Monday marked exactly 100 years since Polish cardinal Karol Wojtyła, who in 1978 became Pope John Paul II, was born in the southern Polish town of Wadowice.
In a special message to mark the anniversary, President Andrzej Duda said that John Paul II, who led the Roman Catholic Church until his death in 2005 and was declared a saint in 2014, was a "defender of fundamental moral values and the Christian identity of Europe."
The Polish-born pope "built bridges in a world troubled by divisions and conflicts," Duda also said.
He added that John Paul II's "teachings and testimony still touch the hearts and minds of millions of people around the world, providing an inspiration for many religious, social, scientific and cultural initiatives."
Duda also said in his message that Karol Wojtyła was a man of deep faith who "looked ahead with hope into the future of Poland, Europe and the world."
While "shaping this future, we will always remember the greatest among us—the pope of freedom and solidarity," Duda said.
Source: Polish Radio

  Fifteen years after the Andijon massacre in Uzbekistan, rights activists have urged the Central Asian country's leadership to openly investigate the killings of dozens of mainly peaceful demonstrators by security forces and armed soldiers in the eastern city.  The Sweden-based Civil Rights Defenders group said 15 years to the day of the massacre, that no state or army official was held responsible for "brutally" suppressing the civilian protest in the city of Andijon."
Source: RFE/RL
"Sappiamo e crediamo con forza che siamo invincibili quando siamo insieme. Buona Festa della Vittoria. Urrà". Così Vladimir Putin ha aperto davanti al Milito ignoto le celebrazioni per il 75esimo anniversario della Fine della Seconda guerra mondiale nella zona europea della Russia.
A causa del coronavirus molte manifestazioni sono state rimandate. Ma "La parata militare sulla piazza Rossa e la marcia del Reggimento immortale si faranno" ha promesso Vladimir Putin. Sulla stampa è stato scritto che la data scelta è quella del 3 settembre.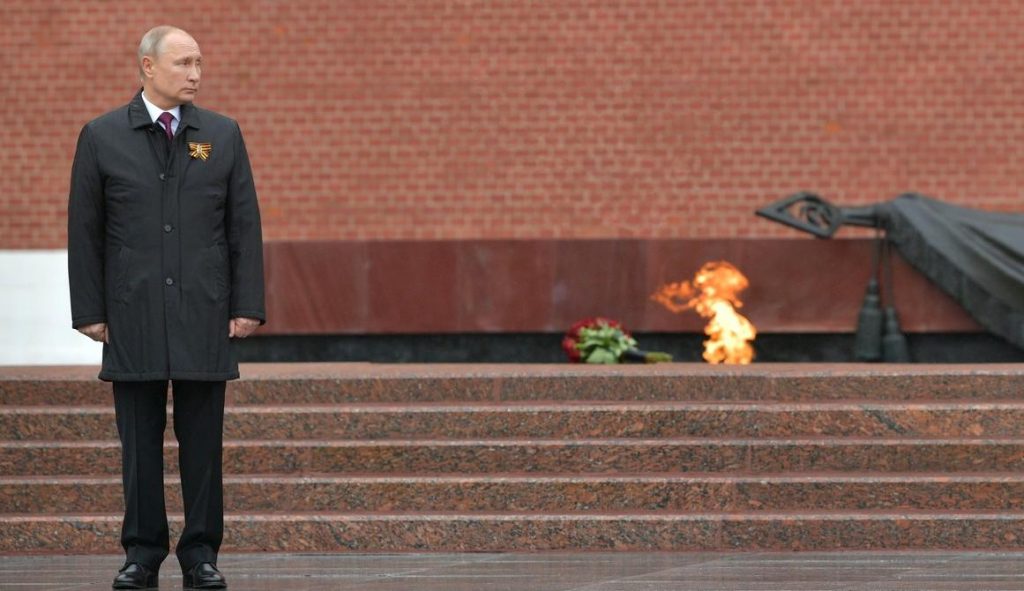 Subito dopo il discorso presidenziale sono iniziate le parate aeree. In totale in 47 città con la partecipazione di 660 velivoli.
Le principali sulla Piazza rossa a Mosca, lungo il corso del fiume Nevà a San Pietroburgo e sul porto di Sebastopoli. In queste ultime due località si sono anche tenute esibizioni navali.
Tutti i canali federali mostrano le varie manifestazioni, documenti storici e film. Su Internet tantissime sono le iniziative. Chiusura con concerti e fuochi d'artificio.

gda