Poland-Libya. Tusk criticizes Europe for its "hypocrisy" and low protection of civilians.
12
Apr
2011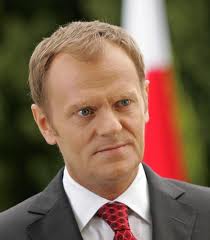 Poland highlights the European "hypocrisy" in Northern Africa. This is one of the main reasons behind Warsaw's decision not to participate in NATO's military operations in Libya, Polish Prime Minister Donald Tusk told Gazeta Wyborcza. According to him, Europe risks creating the impression it only intervene when oil supplies are at stake.
 "Although there exists a need to defend civilians from a regime's brutality, isn't the Libyan case yet another example of European hypocrisy in view of the way Europe has behaved towards Gaddafi in recent years or even months?" said Mr. Tusk. He also added: "If we want to defend people against dictators and repression, torture or imprisonment, then this rule must be universal." 
  In future Poland, a usually staunch NATO ally that sent soldiers to Iraq and still has 2,600 troops in Afghanistan,  "will take decisions on military involvement elsewhere only when" there's "a 100 percent conviction that it is absolutely necessary," explained Mr. Tusk. 
  Warsaw that assumes the European Union's rotating six-month presidency in July is also a close ally to the United States. President Obama decided to withdraw its military after the first days of the intervention. Poland has no national interests in Libya and faces parliamentary elections in autumn.  The current war has shown that the EU does not have a common foreign policy that it is still in the hands of the states. French president Sarkozy and British Prime minister Cameron's initiative in Africa has provoked divisions in the 27-nation bloc. 
 Poland is the biggest beneficiary of the regional EU aids. Talks on the EU's next multi-year budget are set to begin later this year under the Polish presidency. At that time it would be important not to forget other types of "hypocrisy".