Vladimir V. Putin took the oath of office for a fourth term as Russia's president, in a ceremony staged in a gilded Kremlin hall once used to crown czars.
Mr Putin has ruled Russia as prime minister or president for more than 18 years. Mr Putin won re-election in March with nearly 77 percent of the vote, the largest margin for any post-Soviet leader.
European election observers with the Organization for Security and Cooperation in Europe wrote that his recent re-election, "took place in an overly controlled legal and political environment marked by continued pressure on critical voices."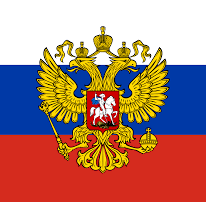 "We have revived pride in our fatherland," Mr Putin said. "As head of state I will do all I can to multiply the strength and prosperity of Russia."
"We need breakthroughs in all areas of life. I'm deeply convinced that such a leap forward can only be secured with a free society that accepts all that is new and advanced."
He said that in the past Russia had risen again from setbacks, "like a phoenix"
 Mr. Putin signed decrees outlining his goals, such as reducing poverty and, by the end of his six-year term, raising Russian life expectancy to 78 years, from 72 now.
 First elected president in 2000, Mr Putin renewed his four-year term in 2004 before stepping aside in 2008 to serve as prime minister under his protege, Dmitry Medvedev, because by law he could serve only two consecutive terms.
Few doubted who was really in charge and in 2012 Mr Putin returned as president, this time for a term of six years.
When he reaches the end of his fourth term in 2024, he will have been in power for nearly a quarter of a century.
That would still fall short of Soviet dictator Joseph Stalin's 31 years in power or, indeed, the reigns of some Russian tsars such as Alexander II (26 years) and Nicholas I (30 years).