Baltic energy security. EU funds from Brussels.
20
Aug
2011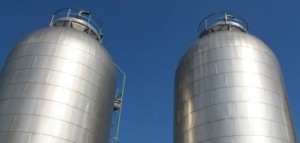 "Lithuania seems to start realizing the projects leading toward energy security and reduction of dependence on one supplier (Russia). These projects (energy connections with Poland and Sweden, a planned gas pipeline between Lithuania and Poland etc.) will be realized with the EU assistance as part of the Baltic Energy Market Interconnection Plan (BEMIP).
 This EU plan can be divided into two parts: development of the electricity sector and development of the gas sector. The latter is relevant in considering the construction of liquefied natural gas (LNG) terminals in the eastern Baltic Sea region. Lithuania, Latvia, Estonia and Finland are still isolated from the integrated EU gas supply system. According to BEMIP these states are referred to as a single segment, therefore one of the key goals is their integration into the EU gas supply system.
All three Baltic States declared their willingness to construct LNG terminals. Lithuania is determined to build a small-size terminal independently, i.e. without the EU's financial assistance. Its capacity could be 2-3 billion cubic meters of gas per year (primarily for the internal use). The so-called Kiaules Nugara (Pig's back) island in the Kursiu Lagoon (close to Klaipeda) has been chosen for the construction of the terminal. Lithuania has selected the US company "FluorInternational" as lead adviser for preparation and implementation of the project….more"
Article – Rimvydas Ragauskas – Geopolitika
Giuseppe D'Amato Travel to the Baltic Hansa, Greco&Greco, Milano, 2004.