Развод по-советски – The Soviet DisUnion. Giuseppe D'Amato. Презентация книги. Presentation.
3
Mar
2012
Прошлое и будущее постсоветского пространства.
The Past and the Future of the post Soviet area.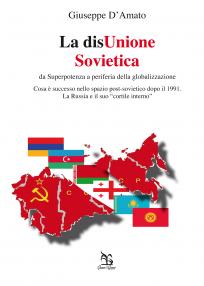 В ходе встречи состоится презентация книги La DisUnione Sovietica. da Superpotenza a periferia della globalizzazione. Milano, Greco&Greco editori, 2012.  Присутствуют: ректор РГГУ профессор Е.И. Пивовар и автор книги Джузеппе Д'Амато, а также гости – дипломаты, журналисты.
Понедельник – 5-го марта в 14.00 часов – ауд. 220
Miusskaya sq, 6, Moscow. Metro Novoslabodskaja.
Contact telephone:
Rectorate (499)2506910