Russia's Energy Dominance in Danger.
6
Oct
2013
"The U.S. is overtaking Russia as the world's largest producer of oil and natural gas, a startling shift that is reshaping markets and eroding the clout of traditional energy-rich nations.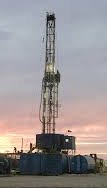 A Wall Street Journal analysis of global data shows that the U.S. is on track to pass Russia as the world's largest producer of oil and gas combined this year—if it hasn't already…
The U.S. produced the equivalent of about 22 million barrels a day of oil, natural gas and related fuels in July, according to figures from the EIA and the International Energy Agency. Neither agency has data for Russia's gas output this year, but Moscow's forecast for 2013 oil-and-gas production works out to about 21.8 million barrels a day.
U.S. imports of natural gas and crude oil have fallen 32% and 15%, respectively, in the past five years, narrowing the U.S. trade deficit…
The U.S. last year tapped more natural gas than Russia for the first time since 1982, according to data from the International Energy Agency…
The U.S. is also catching up in the race to pump crude. Russia produced an average of 10.8 million barrels of oil and related fuel a day in the first half of this year. That was about 900,000 barrels a day more than the U.S.—but down from a gap of three million barrels a day a few years ago, according to the IEA…
The amount of crude from two of the hottest plays in the U.S.—the Bakken oil field in North Dakota and the Eagle Ford shale formation in South Texas—continues to rise rapidly, while Russian output has increased modestly over the past three years.
The Russian government predicts oil output will remain flat through 2016, while natural gas ticks up 3%. The shift has raised concerns in Moscow that U.S. crude supplies will crowd out Russia's oil exports.
Russian Academy of Sciences' Energy Research Institute has forecast that Russian oil exports could fall 25% to 30% after 2015, reducing gross domestic product more than $100 billion…
Saudi Arabia remains the world's largest supplier of crude oil and related liquids… "
Full Article – WSJ – October 2, 2013.