Czech 'Berlusconi' wins the elections.
23
Oct
2017
 One of central Europe's richest men will begin the tricky task of building a ruling coalition after convincing Czech voters in weekend elections that he can stem immigration, fight corruption and banish the establishment from power.
Andrej Babiš, a tycoon turned populist politician who has been compared to Donald Trump and Silvio Berlusconi, confirmed that the Czech president would ask him next week to begin forming the next government.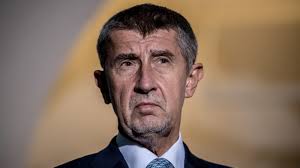 Babiš led his new party ANO – "ano" is Czech for "yes" – to a resounding poll victory, winning almost 30% of the vote.
 The election ended a quarter of a century of political dominance by the traditional parties of the Czech mainstream, with the Social and Christian Democrats scoring just 7% and 6% respectively.
 Voters largely turned their backs on liberal pro-European parties, with the centre-right Civic Democrats winning 11% of the vote, the direct democracy advocates of the Pirate party 10.6% and the far-right, anti–EU SPD 10.8%.
ANO will control 78 seats in the 200-member lower house.
Mr Babis's current partners, the leftist Social Democrats of Prime Minister Bohuslav Sobotka and the centrist Christian Democrats, have rejected a government with ANO unless it pledges Mr Babis will not be part of it.
 Babiš  said he did not want a government that would include Communists and the anti-EU, anti-immigration SPD party, which made surprisingly a strong showing in the election.